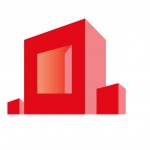 The best way a business can stay competitive is to utilize incentives offered by state and local governments. Louisiana offered tax credits to the movie industry several years ago and the result was a subsequent explosion in movies made here and a boost to the economy from payroll and visibility driving demand toward our tourism industry.
In Louisiana, tax credits were targeted to filmmakers, and by the end of the 2000's, the incentives helped establish Louisiana as the #3 U.S. movie production market. In 2005, Louisiana extended tax credits to video game developers in the state. State leaders recognized that digital entertainment held the potential to create even more permanent jobs than movies, and a 2009 law extended the reach to software development in general, with a 35 percent refundable tax credit in Louisiana-based payroll and a 25 percent refundable tax credit on software product costs.
Louisiana offers the highest incentives for digital media in the country, and the tax rebate of 35% of expenses means that if a software company employs engineers at a salary of $100,000 annually, the company will receive a rebate check for $35,000 from the state of Louisiana.
Qualifying Development Products include:
Digital Media and Games
Web-based and Mobile Applications
Consumer Software
Entertainment Software
Business and Enterprise Software
Interactive Devices and Consoles
Embedded Systems
Eligible Labor Expenses:
Project Managers
Quality Assurance
Engineers and Programmers
Game and Industrial Designers
Composers and Artists
Legal Staff
Management R&D/Engineering
Digital Media Incentives Bring In Top Companies
General Electric
In February of 2012, Brackett Denniston, GE senior vice president and general counsel, joined state and local leaders to announce the creation of the GE Capital IT Center of Excellence in New Orleans. "We took our time to select a location for this important center," said Denniston. "We looked all over the country but, after much consideration, New Orleans rose to the top of our list." The center will be home to 300 high-quality technology jobs and serve as a major resource for GE Capital employees across the nation. Executives announced GE Capital will occupy 60,000 square feet of office space in the New Orleans Central Business District.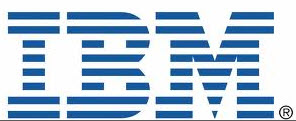 Gameloft
On August 15, 2011, Gameloft announced it would open a game development studio in New Orleans and deliver at least one new game title developed entirely at the studio in its first year. Employment will grow to nearly 150 jobs at the New Orleans studio in the next few years, with pay averaging more than $60,000, plus benefits.
Electronic Arts
In 2012, the Electronic Arts moved into the newly-constructed 94,000-square-foot Louisiana Digital Media Center on the LSU main campus. EA now employs nearly 500 workers during the school year. In addition to the LSU students who serve in part-time positions at the center, EA has had success recruiting others in the Baton Rouge area to test children's games and casual games more popular with adult women. Game testers at the center in Baton Rouge coordinate work on a daily basis with studios across the globe, including facilities in Stockholm, London and Bucharest.
IBM
"This public-private partnership with LED, IBM and LSU is a powerful example of the triangulation between industry, government and academia that elevates the state's role as a national leader in economic development," said LSU College of Engineering Dean Richard Koubek. "LSU's College of Engineering is committed to developing a mutually beneficial partnership with IBM and LED that stimulates economic growth and helps to meet the workforce development needs of the state."
In addition to long-term workforce solutions, LED offered the company a $17 million grant to reimburse relocation, recruitment and internal training costs; a $5.5 million incentive equivalent to the state's Quality Jobs program for a portion of the IBM center's employment over 10 years; a $5 million grant to offset facility operating costs over 10 years; and the recruitment, screening and training services of LED FastStart®.
LED offered a $30.5 million performance-based grant consisting of state, local and federal funding to build an eight-floor office building as part of a new, mixed-use urban development on Baton Rouge's riverfront. In addition to new Class A office space and 600 dedicated parking spaces, the development would include an 11-floor residential tower and a private recreational terrace joining the buildings above a multilevel parking garage. Leveraging resources of the Baton Rouge Area Foundation, Louisiana secured BRAF's commitment to build and manage the $55 million total project through its affiliates, the Wilbur Marvin Foundation and Commercial Properties Realty Trust.
Top Digital Media Companies
Gigaom, with 5.5 million readers, researches and publishes a list of the top ranked digital media companies:
Google
Yahoo
Apple
Microsoft
Netflix
IAC
AOL
News Corp
AT&T
Facebook
Sony
Walt Disney
NBC Universal
CBS
Gannett
Zynga
Cox Enterprises
Activision Blizzard
Universal Music Group
Viacom
CareerBuilder
WebMD
Monster Worldwide
National Football League
Time Warner
Groupon
Major League Baseball
Warner Music
Electronic Arts
New York Times
Hearst
Classified Ventures
Advance Publications
ValueClick
Yell Group
QuinStreet
Adknowledge
GameStop
ReachLocal
eHarmony
SuperMedia
Hulu
Demand Media
Tribune
Ancestry.com
FriendFinder Networks
McClatchy
LinkedIn
United Online
Digital companies can be identified by the NAICS codes 511210 for software, 512191 for video post-production, and 519130 for Internet publishing. The North American Industry Classification System (NAICS) is the standard used by federal statistical agencies in classifying business establishments for the purpose of collecting, analyzing, and publishing statistical data related to the U.S. business economy. NAICS was developed under the auspices of the Office of Management and Budget (OMB), and adopted in 1997 to replace the Standard Industrial Classification (SIC) system.
Sources: www.louisianacommercialrealty.com, Census Bureau, Gigaom