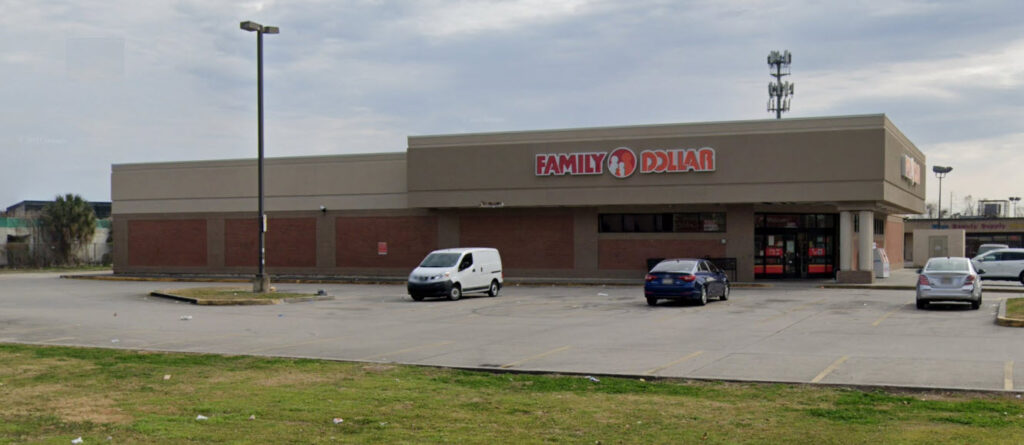 Louisiana Commercial Realty was recently hired to bring a business to the vacating Family Dollar Store at 5501 Crowder Boulevard in New Orleans East, having worked for the last decade to promote and revitalize the area. Commercial broker Robert Hand explains:
"This property is the least expensive 14,000 square foot, good-looking, retail building anywhere from MSY airport to Slidell. The rent is only $12 per square foot for a stand alone structure, plus it offers 70,000 square feet of paved parking. There is opportunity for the right business, and we have utilized the latest technology to research what businesses will do well in this location."
Opening a Business Is An Expensive Gamble
The retail area on Crowder has lots of new tenants including Planet Fitness, Pizza Hut, Dollar General, Subway, Little Caesars, and the largest church in the South: Franklin Avenue Baptist Church. One of the criteria that businesses look for before they invest millions in opening a new location is population: businesses need to know if the neighborhood has enough spending power to make it feasible. Louisiana Commercial Realty provides businesses with that research, including how much nearby residents spend on goods the business sells.
Long gone are the days where a business opened up and hoped they would have customers, because it is very expensive to open a business. There are costs of lease payments, advertising, setting up inventory, plus permits and construction to convert the space into a layout that works. These costs can add up to millions, which makes it a big risk to open a business.
Louisiana Commercial Realty reduces the normal risk in a business trying to revitalize an area by providing a Retail Marketplace Profile, which uses the latest technology to determine consumer spending and retail sales, which determines the supply and demand, and allows a business to look for gaps in spending by consumers (demand) and sales by existing retailers (supply). From that data a business can determine the Leakage Factor which presents a snapshot of retail opportunity.
Retail Marketplace Profile Reduces Risk
The Leakage Factor is a measure of the relationship between supply and demand that ranges from +100 (total leakage of dollars) to -100 (total surplus). A positive value represents 'leakage' which means consumers are spending money on goods and services but not within the target area, resulting in dollars flowing outside the area.  A negative value represents a surplus of retail sales, which means consumers are drawn in from outside the trade area. Leakage presents an opportunity for a business to capture those dollars flowing outside the trade area, and the Retail Gap column in the table shows the difference between demand and supply which can be an estimate of annual sales for a business in this location.
When Louisiana Commercial Realty did the research they found within a 5 minute drive time for 5501 Crowder, that general merchandise stores sell $20 million annually but there is $35 million spent by consumers. That $15 million gap provides an opportunity for that type of business to operate from 5501 Crowder. Within a 10 minute drive time there is enough demand to support a fine jewelry store since $3.7 million is spent annually, and $10 million spent outside the area on sporting goods and musical instruments. The data show that these businesses located at 5501 Crowder will be very successful:

For more information on the Retail MarketPlace data, view the Methodology Statement.
Demographics Only Tell Half The Story
When we analyze demographics, usually we identify 3 areas within a 3, 5 and 10 mile radius from the target site, but this does not work in New Orleans because we have Lake Ponchartrain to the north and the Mississippi River to the south which biases that data. Instead, we utilize drive times, which is the time it takes to drive those distances. In the 5, 10 and 15 minute drive time map, the 5 minute drive time covers between the Industrial Canal and I-610 and above Almonaster Boulevard to the south. The 10 minute drive time extends into Gentilly Terrace to the west and Michoud to the east. The 15 minute drive time extends to include the French Quarter and Veterans Boulevard to Causeway.

Summary
Within a 5 minute drive time, the 2022 New Orleans East population of 28,139 has an average household income of $53,864 and a median age of 32. In addition, 31% of households had income over $50,000 and 87% of the 11,914 housing units are occupied with 46% of households owning homes.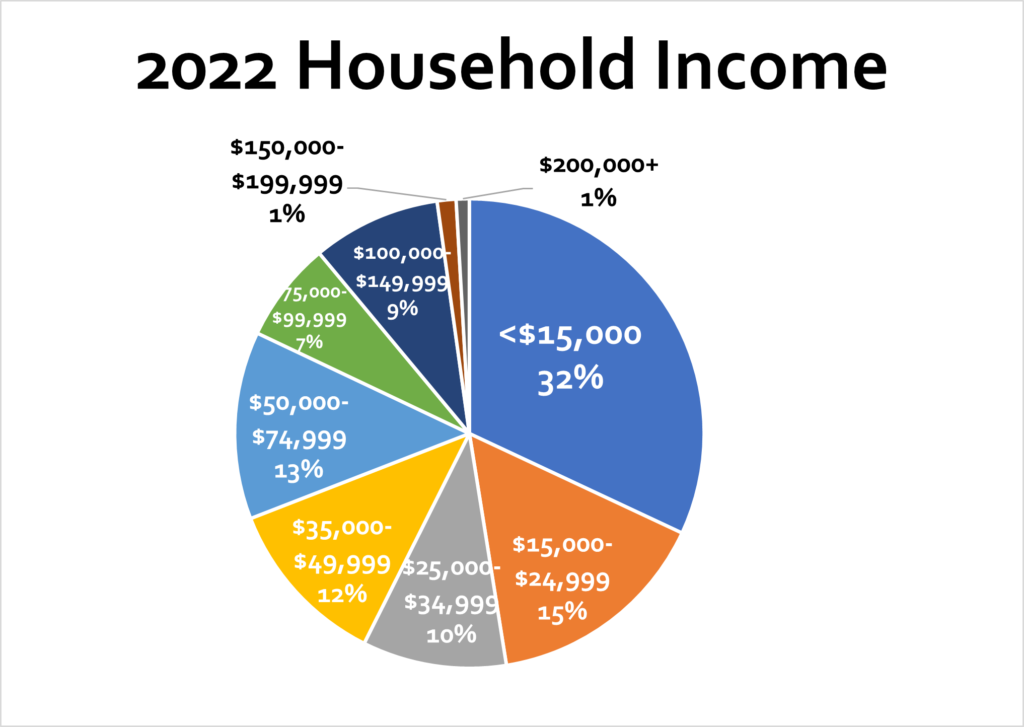 For more information on New Orleans East, read our blogs:
Louisiana Commercial Realty Releases Publication "What Businesses Will Thrive In New Orleans East"
https://louisianacommercialrealty.com/2022/10/14/loan-discrimination-prevalent-in-new-orleans-housing/