Whether you are a landlord or a tenant, lessor or lessee, you need to take action now to keep your business alive in the future and stop events from affecting your lease. First, read your lease. Lock yourself in your bathroom for an hour and don't come out until you finish reading your lease. Twice. No need to call your attorney. Keep them out of it. Tenants, call your landlord. Landlords, call your tenant. Communicate what you want and work out a plan of action.
---
Self-Isolate With Your Lease
All leases include language that describes what happens if there is a fire and the time period the landlord has to make repairs. Typically the lease will state " If the Premises or the Building is damaged by fire or other casualty and rendered unsuitable for use...." then goes on to state the landlord makes repairs, usually allowing a 180-day period, and if the landlord cannot make the building inhabitable, the Landlord or Tenant may cancel the lease. Tenants might have a reasonable position that a state-mandated self-isolation renders the space unsuitable. Nobody is going to end up in court over this because it will take years to decide, so the landlord and tenant have to work something out.
The language used, especially if a force majeure is mentioned, could go a long way in affecting your lease. This usually takes effect when there is an unpredictable disaster or Act of God. We saw it during Hurricane Katrina in 2005. This usually allows the landlord to cancel the lease. Big deal. Why cancel a lease when the market doesn't have anyone else lining up to lease your space? Maybe for years.
---
If You Are A Landlord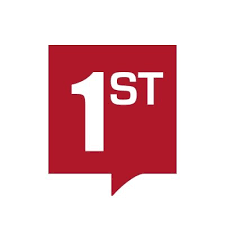 If your tenant can't pay the rent, your risk is that they will go out of business. Realize you won't have anyone else to rent to, and it may take you several years to get the space leased back up.  Reduce the tenant's rent for a portion or all of the term left on the lease. The usual forms of rent reduction are to reduce the base rent, operating expenses, or both.
In this case, the landlord can defer a portion of the tenant's rent but would require them to repay the rent deferred at a later time, either in a lump sum or by increasing subsequent payments. A variation of rent deferral could be to cap or set a base year to operating expenses for a short or extended period of time. Landlords with large retail tenants are asking for a March and April financial statement to show revenues were reduced.
If a tenant is significantly past due on rent payments, a landlord may agree to forgive a certain amount of the past due rent if the tenant remains current thereafter. Rather than abating past due rent, a landlord may agree to convert the past due rent into a loan payable over time. The tenant would, however, continue to pay the current rent.
If the landlord holds a deposit, this amount could be credited against the tenant's current obligations.
Bringing in a new tenant (for part of or all of the rented space) could reduce or eliminate the rent obligations while replacing revenue for the landlord.
---
If You Are A Tenant
What are the basics of your lease? Is the language used affecting your lease? Review your lease to see if your rent is simply base rent or it includes pass-through expenses. How much are these expenses and are they set to increase?
When does your lease end? What constitutes a default of the lease? What tools are available to the landlord in such a case (penalties, eviction, interest, etc.)?
Does your landlord hold a security deposit? Speak to your insurance agent to see what coverages you have.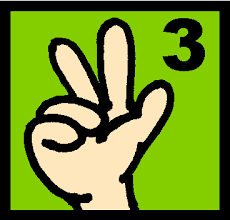 Arrange a meeting with your landlord and be prepared with data to have an open conversation to identify a solution or combination of solutions.
---
Different Strokes For Different Folks

Retail:
Retail will see a bifurcated reaction to this economic downturn. Storefronts selling consumer staples - like Walmart, CVS, and grocery stores-will thrive, while dine-in restaurants, for example, could remain closed for the foreseeable future.
Hospitality:
Unsurprisingly, hospitality has been decimated by the national response to the pandemic. CCIM Institute Chief Economist K.C. Conway recommends those in the sector ask themselves some basic questions. "For those that own hospitality assets and invest in that space, you need to step back and reflect on what brought you to that property type. Why? Where were you going into this particular period? The market had near record revenues per available room, average daily occupancy, and rental rates. … Whether I'm a hospitality REIT, hotel owner, or I've got properties, I want to negotiate with my lenders for some debt restructuring."
Office:
The office leasing market is likely to suffer in the short-term due to COVID-19 as layoffs diminish tenants' overall need for space and, in many cases, set aside expansion plans they may have had. In addition, tenants who remain in the market for additional space will have a difficult time touring properties. Office workers' pushback against the open office environment is likely to accelerate, as illness is more easily transmitted in an open environment. Many employers already had recognized that in a competition to attract and retain top talent, squeezing workers into increasingly tight spaces was not a sustainable strategy. Now, an emphasis on social distancing and good health practices - continuing in some fashion even after the crisis has passed - may help reverse the densification trend, with less shared space and fewer workers per leased square foot.
Multifamily:
Similarly, the multifamily sector could see significant upheavals as unemployment rises. Businesses that are closed employ people who now will struggle to pay rent. It's a similar situation to retail, only in this case the tenant is an individual or family who lost its source of income. Tellingly, Freddie Mac announced a nationwide relief plan for current multifamily borrowers and residents.
Industrial:
Industrial, meanwhile, is in a two-pronged situation similar to the retail sector. Grocery and medical items, for instance, are flying off the shelves, so properties in this supply chain are humming along. But other industrial sectors could be in store for tough times, depending on what areas of the national economy slow or stop.
---
Free Lease Review
We can help. We are offering a free lease review and, if needed, help to negotiate your lease so that landlords keep their tenants and tenants keep their business going. Having a commercial real estate broker who is a trained professional negotiator can help you execute your plan and save time and money, while lifting a burden off your shoulders. Knowing what events—present and future— affecting your lease is critical.
---
For Additional Information On Leases, Read Our Articles:
Why Negotiating Is Like A Tennis Match
---
Want Expert Opinions?
Download the Colliers economist's report, The Coronavirus, the End of the Cycle and US Commercial Property Markets: Early Thoughts.