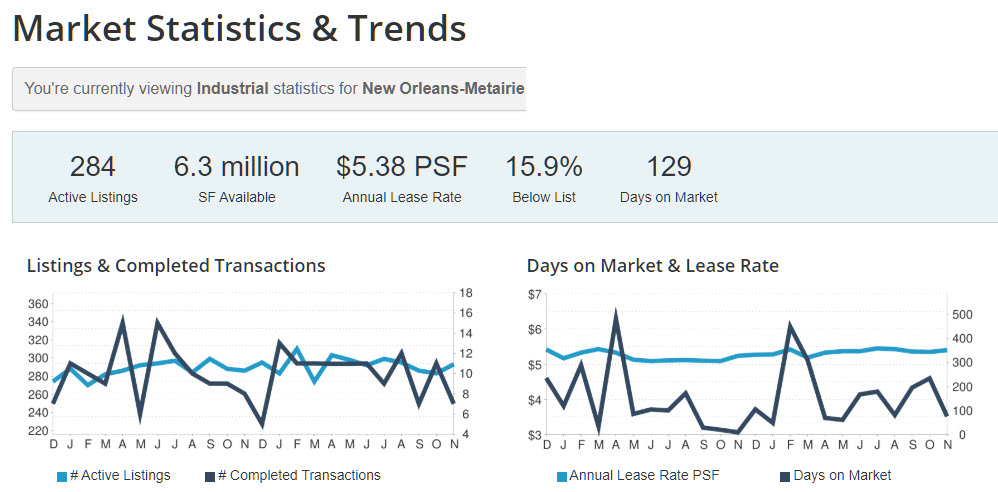 At year end, there are 284 industrial properties totaling 6.3 million square feet for sale and for lease, comprised of 3.3 million square feet in 193 (67%) properties for lease at $5.38 per square foot and 2.9 million square feet in 91 properties (33%) for sale averaging $45.69 PSF. The average property has been on the market 238 days. At the beginning of the year, there was one less property listed than at the end, but the total was 5.7 million SF, so 2019 witnessed 600,000 net square feet come on the market, entirely in the leasing market.
The was no change in the square footage for sale. Asking lease rates increased from $5.28 PSF to $5.38 PSF and asking sale prices increased from $41.63 PSF to $45.69 PSF. The numbers defy traditional economics since with no additional supply, sale prices rose and lease prices also rose even though supply increased 15%. The explanation is that newer and more attractive buildings came on the market for sale and for lease, driving prices higher.
Sale Transactions
Commercial real estate agents reported 48 sale transactions in the New Orleans/Metairie MSA industrial sector during 2019, totaling $35 million and 550,000 square feet, with 13 transactions ranging from $1 million to $2.5 million, and the remaining 35 transactions below $1 million. The average price was $800,000 for a 14,000 square foot building, or $64 per square foot, and was on the market for 234 days. Sales were concentrated on the West Bank (35% of total) and in Elmwood (30% of total).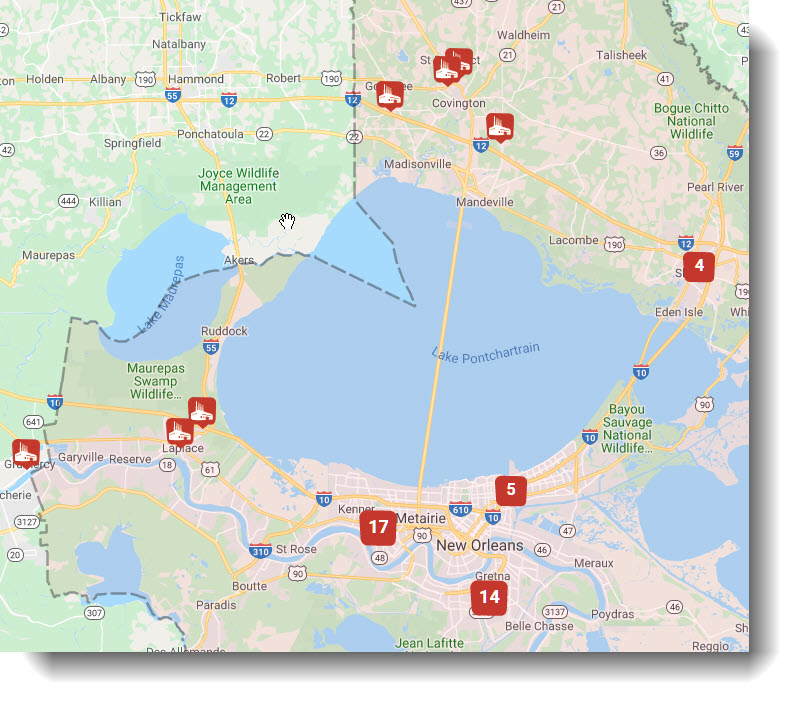 Lease Transactions
There were 97 completed leases totaling 800,000 SF reported in 2019, mostly in the Elmwood area and 25% in the airport area. Lease rates ranged from $3.50 PSF to $13.58 PSF. The leases averaged $7.29 PSF for an 8,000 SF building and were on the market for almost 10 months.
---