After unsuccessful attempts by Latter & Blum, the largest commercial real estate firm in the south, to sell his property, the owner of the largest office property for sale near Ochsner Baptist Hospital decided to try a different approach and hired a small boutique commercial real estate firm, Louisiana Commercial Realty to market his property.
Ethical Standards and Conflicts of Interest
President Robert Hand explains, "Many commercial property owners come to us to help them sell their property because our approach is vastly different from everyone else: rather than just put up a sign and wait for someone to call, we utilize the latest technology and identify who the best person is to purchase or lease the property and we contact them." Many property owners are concerned with conflicts of interest in finding buyers or tenants for their property, and no longer want an agent working for them who might also show a competing listing to the same person. Hand says, "We don't accept listings that might compete with clients we have. Commercial property owners like the idea that we guarantee there are no conflicts of interest and their property will be represented with the highest ethical standards."
A Revitalized Neighborhood
The property was renovated a few years ago, so each floor of the office building has 14 private offices, large conference rooms, restrooms and break areas. The Ochsner Baptist area has enjoyed a rapid growth in retail stores and top-rated dining, with the Magnolia Marketplace Shopping Center offering Michaels, TJ Maxx, Ross and PetSmart, and nearby Freret Street offering innovative cuisine including High Hat Café, Company Burger, Dat Dog, Wayfare, Origami and Pure Cake, plus one of the highest rated cocktail bars called the Cure.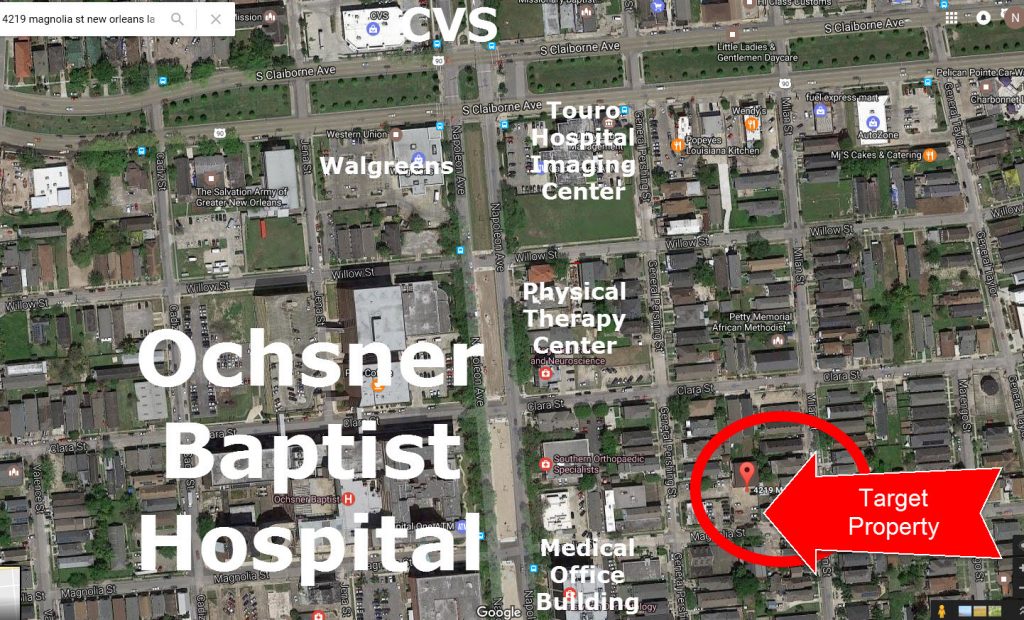 More information on the neighborhood and the office property for sale, download the Marketing Presentation or visit www.louisianacommercialrealty.com.
---
Want information on prices of commercial property? Check out the Commercial Property Price Charts which charts the prices in New Orleans and Louisiana for industrial, office, apartments and shopping centers.