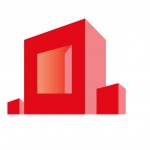 The West Bank was not affected by Hurricane Katrina, except that the population increased dramatically there and apartment occupancy skyrocketed. One beneficiary was 94 percent occupied Baywood Apartments, previously Carlyle Apartments, which was sold last month for $18,000,000. The buyer was not local, a real estate investment company in California called Delta Alliance, founded by Robert Warren with a typical started at the bottom pedigree:
President of Investor Property Services (IPS), a 30 year old property management firm based in Orange County California.  Through IPS, Warren has personally supervised a multi-million dollar property portfolio including such diversified assets as multifamily, office complex, shopping center, condominium association, medical office, assisted living and hotel/motel businesses with an emphasis on non-performing assets owned or controlled by financial institutions, state court receiverships, and bankruptcy court authorities. Warren has acted a superior court receiver for income property in a variety of states and possesses a proven ability to analyze, operate and turnaround underperforming assets. Mr. Warren is a Certified Property Manager (CPM®) through the prominent and renowned industry organization, the Institute of Real Estate Management. Warren has taught property management at California State Polytechnic University was the 2005 co-chair of the Los Angeles/Orange County chapter of the California Receiver's Forum and is the 2003 past president of the Institute of Real Estate Management Orange County Chapter #91.Mr. Warren holds a BA in Economics and a Master's in Business Administration.
Delta has 20,000 units under management and 2.5 million square feet of commercial space in nine states.
Baywood Apartments
The site, shown above in red outline, is 288 units on 12 acres with 242,000 net rentable area, with rents on one bedrooms at $730 per month and $930 on two bedrooms. Built in 1984 with 535 parking spaces and 26 separate buildings, the gated community has pools, exercise rooms, central A/C and poor reviews on Google from tenants. Estimated rental income is $2.5 million with 50% expenses resulting in a forecasted $1.25 million NOI, which means the cap rate was 6.94%. For a detailed description of how New Orleans commercial real estate is value based on cash flow, see our article at https://louisianacommercialrealty.com/2012/04/how-to-value-commercial-real-estate/.
Copyright, wwwlouisianacommercialrealty.com.
Sources: deedfax, court records, http://www.deltaacmllc.com/pressreleases.aspx