For Immediate Release
New Orleans Commercial Real Estate Professional
Discusses Tourist-Oriented Markets
New Orleans — March 29, 2013 — Robert Hand, CCIM, president of New Orleans based Louisiana Commercial Realty, discusses commercial real estate activity in tourist-oriented markets in the March/April issue of Commercial Investment Real Estate, the magazine of the CCIM Institute. Robert explains the challenges of commercial real estate development for local a vacant 8-story building on Canal Street, which is now called The Saint Hotel. The article is published at https://louisianacommercialrealty.com/2013/03/new-orleans-commercial-real-estate-expert-discusses-tourist-based-markets/.
###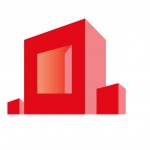 About the Louisiana Commercial Realty, LLC  
Based in New Orleans, Louisiana, Louisiana Commercial Realty, LLC is a top rated full service commercial real estate broker, licensed in Louisiana and Mississippi. We specialize in marketing large complex commercial real estate properties, and representing buyers of industrial, hospitality and retail sites. The president, Robert Hand, is the only commercial real estate broker in Louisiana with the CCIM and SIOR designations as well as an MBA.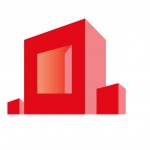 New Orleans commercial real estate depends on a thriving national economy. We just experienced, in 2008, the worst recession in history, and New Orleans managed to pull through due to reconstruction spending which kept the unemployment rate in the 4%-5% range compared to the national average at 7%-9%. As the FEMA funds dwindle down, the national economy will play a bigger role in the continued growth of the local economy, which is driven by the hospitality, medical, petrochemical industries.
Today The BEA Announced The Latest Personal Income Numbers
Personal income growth is one measure of how the economy is performing, since consumer spending drives about 2/3 of the economy. Today's news from the Bureau of Economic Analysis is that personal income grew $127.8 billion, or 1.1 percent in February 2013 from the previous month. Personal consumption expenditures (PCE) increased $77.2 billion, or 0.7 percent.  In January, personal income decreased $513.5 billion, or 3.7 percent, DPI decreased $498.3 billion, or 4.0 percent, and PCE increased $40.8 billion, or 0.4 percent, based on revised estimates. The January change in disposable personal income (DPI) mainly reflected the effect of special factors, such as the expiration of the "payroll tax holiday" and the acceleration of bonuses and personal dividends to December in anticipation of changes in individual tax rates.  Excluding these special factors and others, which are discussed more fully below, DPI increased $46.8 billion in February, or 0.4 percent, after increasing $15.8 billion, or 0.1 percent, in January.
 Personal Income Chart-2010 to 2013
Personal income since 1980 shows steady growth and a nasty decline in 2009 due to the recession.
Source: Bureau of Economic Analysis, Chamber of Commerce.
Copyright www.louisianacommercialrealty.com
The millionaire matchmaker hit New Orleans commercial real estate recently with these big money transactions for banks, shopping centers and hotels. Examining commercial real estate development in New Orleans gives us an idea of where the future growth will be, and these 6 projects are good indicators of big money activity.
Once Tallest Building In New Orleans Sells For $3.4 Million
The 108 room St. Christopher Hotel at 200 Magazine sold in 2011 for $3,430,000 to David Francis. The hotel flies a Best Western flag and the building was dates back to 1882 when land was donated to Tulane University, and architects Sully and Toledano designed the tallest building in New Orleans to house a dry goods store.
Lee Circle Gas Station Sells For $3,544,319
The next time you are pumping gas and getting coffee at a convenience store, enjoy the fact that you are in a multi-million dollar business. Circle K Stores proved it again when they purchased the Lee Circle location from Exxon for $3.5 million in 2001. The site last sold in 2003 for $750,000- a better return than gold and Google.
539 Decatur for $2,300,000-corner of Toulouse
Other million dollar sales worth noting are:
915 South White for $2,300,000-warehouse near Jefferson Davis and Earhart.
5952 Tchoupitoulas for $2,250,000, almost the entire block at the corner of State Street. Nothing yet announced but smart purchase in a great location.
3412 St. Charles Avenue-land at the corner of Louisiana Avenue for Iberiabank location sold for $4,000,000.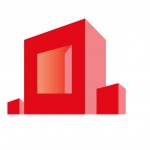 The third estimate for how fast the economy grew last quarter is out, and the answer is 4/10 of one percent. Real gross domestic product -- the output of goods and services produced by labor and property located in the United States -- increased at an annual rate of 0.4 percent in the fourth quarter of 2012 (that is, from the third quarter to the fourth quarter), according to the "third" estimate released by the Bureau of Economic Analysis.  Growth of 4/10 percent is too slow for many commercial real estate projects to be feasible, but New Orleans commercial real estate thrives on tourism and the hospitality industry and has proven to correlate less with the national trend.
Governments are unique entities that get several attempts to estimate data, unlike the private sector that only gets one shot to forecast trends and does so with often incomplete data. GDP is estimated by the Bureau of Economic Analysis. First, they release the advance estimate, then the 2nd estimate and then the final and 3rd estimate.
In the third quarter, real GDP increased 3.1 percent, so growth, while still positive, slowed dramatically. The GDP estimate released today is based on more complete source data than were available for the "second" estimate issued last month. The table below shows all three estimates for 4Q 2012 GDP.
                                         Advance Estimate    Second Estimate     Third Estimate
Real GDP                                 -0.1                             0.1                            0.4
Real GDP increased 2.2 percent in 2012 (that is, from the 2011 annual level to the 2012 annual level), compared with an increase of 1.8 percent in 2011.
GDP For 2012     
The increase in real GDP in 2012 primarily reflected positive contributions from personal consumption expenditures (PCE), nonresidential fixed investment, exports, residential fixed investment, and private inventory investment that were partly offset by negative contributions from federal government spending and state and local government spending. Imports, which are a subtraction in the calculation of GDP, increased. The chart below shows GDP growth since 2010 has been positive but inconsistent, making it difficult for businesses to commit to long term investment and adding people to the payroll.
 The Big Picture
Growth in the 4th quarter of 4 tenths of one percent is slow growth, and the chart below of the longer term trend in GDP shows that of the 88 quarters since 1990, there were only 5 quarters of similar slow growth plus 3 recessions of negative growth.
Source: Bureau of Economic Analysis
Copyright, www.louisianacommercialrealty.com
Commercial real estate is known for high value transactions, and New Orleans has its share of movers and shakers looking to put commercial property to its highest and best use.
From New Orleans Cold Storage To Bagging Plastic Pellets
New Orleans is almost 300 years old and was once the largest port in America, before there was an America. In 1886, New Orleans Cold Storage was founded to make ice for the rail cars and sailing ships, and 129 years later Hurricane Katrina brought the site at 3401 Alvar at least seven feet of water. The site has never been the same. Last month the leasehold interest was sold to Alvar Properties, owned by Jack Jensen. The property is owned by the Port of New Orleans and leased to New Orleans Cold Storage, but they can sell the rights to their lease to a third party. The value of that leasehold interest (tenant's possessory interest created by a lease) was $1,025,000, according to parish courthouse records. The leasehold interest is different from the leased fee interest which is the ownership interest (freehold) where the possessory interest has been granted to another party by creation of a contractual relationship (lease).
The 1,000,000 cubic foot building will be put to a higher and better use by the new tenant, Jack Jensen, owner of TCI Trucking who also leases the warehouse nearby at 3900 France Road. Christian Jensen, President of TCI, said, "There was a 27-acre tract available at the Port of New Orleans that opened tremendous opportunities for us as a company and would also benefit the community. We teamed up with the State of Louisiana and local agencies to raise the capital to build a 150,000 SF facility, which would serve as our warehouse, packaging plant and headquarters. He added that the new facility is connected to the 6 Class-1 railroads in North America through the New Orleans Public Belt Railroad." The packaging process at TCI is very convenient. Rail cars can park on two spurs located alongside TCI's facility.  A pneumatic conveyer pulls resins or PVC powder into a silo over the net weighing system just above the TOPAS. After packaging, the goods are palletized and ready for transport by truck or ship.
From Shoring Houses To Condo Development
One day CityBusiness will put together a list of people who made millions due to Hurricane Katrina, and the local shoring companies will surely be among the top. The 30,000SF building at 510 Bienville was purchased last month by Chris Cancienne, owner of Orleans Shoring, for $2.5 million, with plans to build 26 high-end condo units costing $6.5 million to renovate and proving there are lots of opportunities to make money when you put commercial real estate to its highest and best use.  Cancienne's company, Orleans Shoring, ignited a controversy in late 2011 when one of its salesman, posing as a potential customer, caught rival firms on undercover video allegedly violating rules of the state's Hazard Mitigation Program.
Retirement Home Sells For $8.3 Million
Malta Park, 1101 Aline Street at Magazine Street in the Garden District, sold to Homelife In The Gardens for $8.3 million last month. They offer assisted living, memory care and independent living. We'll all be there one day.
Remember ODECO? How To Turn $6 Million Into $1 Million
ODECO was Ocean Drilling and Exploration Company, a stock traded company in the early 1980's that made New Orleanians rich as they gasped every time oil prices rose $1 a barrel. Nowadays it doesn't even cause a sigh. ODECO gave the building at 1600 Canal Street to UNO who tried to sell the site after Katrina for $6 million and finally settled for $1 million last month. The building is 121,000 square feet on 13 floors with glass window exterior and steel structural columns and pre-cast concrete floors on a 3,000 PSI concrete slab.
The site had asbestos but was mitigated and still priced assuming lots of risk. There is risk we know and risk we don't know. It's the risk you don't know that you have to account for when you buy commercial real estate.
 2001 Canal Street-A Failed Condo Project Revived
Banks don't want to own property, and are always afraid when they take property back because they know buyers take advantage of them. 2001 Canal Street was a classic example of all the wrong ways to develop property. The site is too far from the French Quarter for condos. The developer took too long to renovate the site and then was unable to sell the condos. Iberia Bank took the property back from the developer and sold the 21 mostly finished (70%) condo units for $800,000 last month to another developer. The 9,400SF building on 3 floors sits on 46,000SF of land opposite the $2 billion dollar VA and LSU hospitals being developed. The site will never be feasible for condos and there is no demand for doctor's offices since the hospital site will accommodate everyone, but there is a need for communal hotels, or hostels, which are popular in Europe, for those who travel to New Orleans on a budget. Opportunities exist in addressing the demand of the hospitality industry in New Orleans, but you have to think outside the box.
For new developments in the hospital area, see our newsletter https://louisianacommercialrealty.com/2012/10/tulane-land-sale-brings-highest-price-in-history/.
Wal-Mart Returns To New Orleans East
A few years ago our company visited the New Orleans East City Councilman at the time, Jon Johnson, to discuss efforts to develop $20 million dollar apartments where there was only vacant land in which nearby residents dumped their garbage. His most memorable statement was that I left my briefcase that might have a wad of money in it. No wonder businesses take such a long time to come to the east. Jon is long gone and there is a new sheriff in town and the east is full of opportunity. Last month Wal-Mart (technically one word with hyphen but can be spelled WalMart) spent $5.7 million on 28 acres at 6000 Bullard Avenue at I-10, at the site of a former fertility clinic.  They are still trying to sell their former 22 acre site just down the road but on the wrong side of I-10 at Read Road for $3,500,000.
See their annual report at http://www.walmartstores.com/sites/annual-report/2012/WalMart_AR.pdf.
Walgreens Disses Tchoupitoulas For Magazine Street
Tired of the $40 PSF rent at Jefferson and Tchoupitoulas, Walgreens paid $3.3 million to the American Legion for 10,400SF with no parking in front.  That's $329 PSF, before renovation costs. How is that feasible? Developers sell the Walgreens leases which are for 20-40 years and based on income and since current 30 year treasuries are quoted at 3.09%, when you price the cash flow of a triple net lease at say $30 PSF for 10,000SF, you have an income stream of $300,000 which calculates to a present value of $5,583,000 at a 3.5% yield. That leaves $1.2 million for renovation, or $115 PSF, with a profit to the developer of $1 million. Too bad the American Legion Pension Fund didn't figure that out themselves.
Copyright, www.louisianacommercialrealty.com.
Sources: Notarial Archives. Courthouse Records. deedfax.
Commercial real estate activity in New Orleans cooled down in the first quarter of 2013, after a heated 4th quarter in 2012 when buyers hurried to close by the end of the year.
There is currently 9.4 million square feet of commercial space for sale at a total sale price exceeding $800 million, and 10.4 million square feet for lease, but the number of listings varies among the eight major New Orleans commercial real estate categories. Among the 2,000 properties for sale in the New Orleans MSA by the end of February 2013, the majority are office properties, followed by vacant land then industrial sites, as shown in the table below:
Office Market Is The Largest Sector In New Orleans Commercial Real Estate
In the office market there is 5.3 million square feet available for sale and for lease, as of the end of February 2013. Office lease offerings were 909 sites totaling 3.9 million square feet, up 10% from the average the last 12 months. Office property for sale was about the 12 month average at 143, or 1.4 million square feet. In February 2013, 22 properties were leased averaging $18 per square foot and two were sold averaging $69 per square foot, down 15% from the asking sale price. The New Orleans MSA average office asking lease rate at the beginning of the 4thQ 2012 was $16.10 per square foot, higher than the state average but lower than the city and parish asking prices, as shown in the chart below.
The average office property that sold or was leased was on the market 556 days, twice the average of 287 days, so some of the more difficult office properties that have been on the market a long time have finally found new owners. That is a typical sign of a healthy market.
The average asking sale price for office property in the New Orleans MSA was $103 per square foot at the beginning of the 4thQ 2012, about 10% higher than the state average and 25% higher than the city average, as shown in the chart below.
For U.S. Census purposes, the New Orleans MSA includes seven parishes: Jefferson, Orleans , Plaquemines, St. Bernard, St. Tammany, St. Charles, and St. John the Baptist, and has a total population of 1.17 million.
For a refresher on last quarter's trends in New Orleans commercial real estate, see our newsletter at: https://louisianacommercialrealty.com/2012/11/trends-in-new-orleans-commercial-real-estate/.
In our next issue, we will cover the trends in other New Orleans commercial real estate categories: industrial and retail.
Copyright www.louisianacommercialrealty.com.
Sources: US Census Bureau.
If revenues are any sign of economic health, the economy is in the best shape in years. For the 12 months ending 2012, revenues from all 50 states and DC from state and local taxes totaled $399 billion, up $97 billion from the previous period, according to the latest census. The chart below shows the tax revenues for the states for the latest 12 month period, in millions.
 Louisiana Tax Revenues
Louisiana received most of its tax revenues from individual income taxes in 2012 with sales tax receipts a close second. There is a wide gap between revenue sources; for example, revenue from property tax in Louisiana totaled only $12 million which includes commercial real estate. Notice how little revenues are received from corporate income taxes and documentary taxes. Expect to see Governor Jindal introduce legislation to capture some of these missing revenue streams. Louisiana received $206 million in severance taxes, which is the oil and gas industry, ranking 5th behind Alaska at $1.3 billion, Texas at $1 billion, North Dakota at $332 million and New Mexico at $209 million.
Louisiana's revenue sources differ from even neighboring states. Alabama received $68 million in corporate income taxes compared to Louisiana at $17 million. Florida received $467 million from documentary taxes compared to Louisiana's figure that was too little to count. How the state taxes varies widely from other states and, as the table below shows, there are many revenue streams available.
Source:www.louisianacommercialrealty.com; Summary of State and Local Government Tax Revenue: 4th Quarter 2012 — This summary shows quarterly tax revenue statistics on property, sales, license, income and other taxes. Statistics are shown for individual state governments as well as national estimates of total state and local taxes, including 12-month calculations. This quarterly survey has been conducted continuously since 1962. Internet address: <http://www.census.gov/govs/qtax/>.